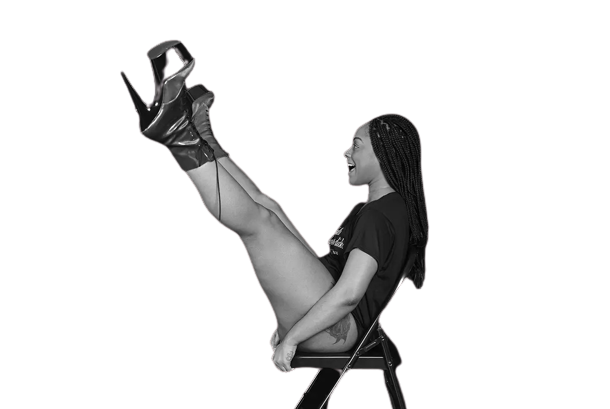 Put on your party panties! You're going out!
Are you ready for 75 minutes of unforgettable fun?
Parties at Miss Pole are a fantastic way to escape the ordinary, explore new experiences, and memorialize a momentous event. Grab your group for an exciting adventure and get ready to unleash your inhibitions!
Our 75-minute party package allows groups to select a pole fitness, chair dance, burlesque, or a combination theme party. Each party starts with a warmup, introduces introductory moves, progresses into an easy-to-learn choreographed routine, and ends with a target cooldown. Pictures, laughing, and sassy attitudes are required!
A $100 non-refundable booking fee is required to secure your reservation. An additional $25 per participant is due on the day of your party. If you have a blast (you will) and your instructor exceeds your expectations (they will), you are welcome to tip.
We will do our best to accommodate date or time changes when requested at least seven days before your party. Late requests will incur a $25 change fee. No shows or same-day cancellations will incur a $50 rebooking fee.
We recommend wearing athletic apparel that allows you to move freely. The infamous 7" heels look amazing, but going barefoot is strongly encouraged. Do not apply lotions, moisturizers, creams, or oil-based fragrances on the day of your party.
If you are under the age of 18, a parental consent form is required. Men are more than welcome to attend private parties.