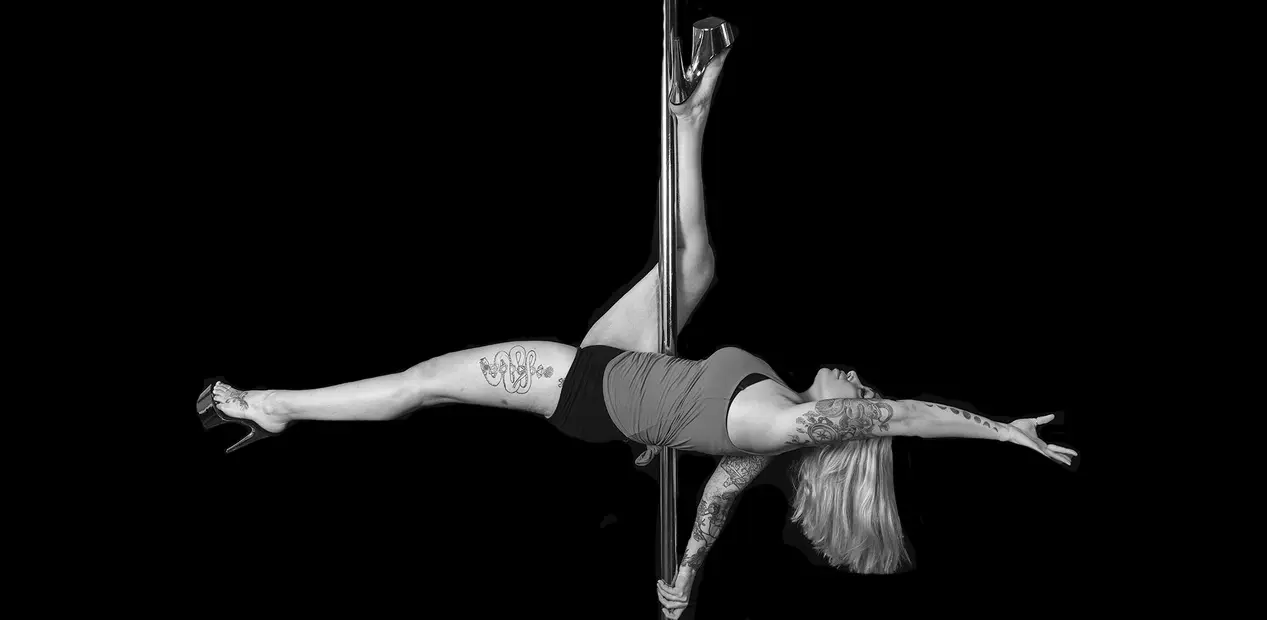 Your potential is endless!
Instructor Training + Certification Program
Pole Fitness—It's what you love, make it what you do! As the popularity of pole fitness increases so does the demand for quality Instructors. Whether you're interested in an exciting and rewarding pole fitness career or passionate about honing your skills, the Miss Pole Instructor Training + Certification Program will immerse you in a journey of exploration, growth, and self-discovery.
Miss Pole offers one of the most comprehensive Instructor Training + Certification Programs in the Midwest. Our esteemed faculty, led by a Miss Pole Master Instructor, will prepare you to safely and confidently teach pole fitness. Delivering a quality learning experience is our priority; therefore, we are only able to accept eight participants per program.
The Instructor Training + Certification Program consists of six day-long sessions spread over three weekends. Each session starts at 9:00 AM and ends at 3:00 PM. All programs are held at Miss Pole Brookfield, 17800 W. Bluemound Rd., Brookfield, WI 53045.
Join our waitlist to receive early program notifications and priority access to scholarship applications.
The Instructor Training + Certification Program consists of classroom-based and practical instruction in the fundamental concepts of pole fitness. Classroom-based instruction includes basic anatomy, terminology, safety and spotting principles, injury prevention, professionalism, quality of teaching, elements of a proper warm-up and cool down, and class design. Practical instruction includes technical execution, identification of healthy movement patterns, move modifications and variations, small group teach-backs, individual and group demonstrations, effective cueing, and corrective action.
The standard program tuition is $4,000. However, we believe it is essential to offer a program that is accessible and financially feasible. Over the last six years, we have dedicated 10% of our annual sales to develop our very own scholarship program. To date, we have awarded 62 scholarships amounting to over $100,000.
This year, there are six available scholarship awards. Six scholarship recipients will receive $3,100 of tuition assistance, which reduces the program cost to $900. Flexible and individualized payment options and installment plans are available.
To encourage ongoing training and program engagement, program participants will receive discounts on Miss Pole offerings and merchandise.
If you have an interest in becoming a Miss Pole Instructor and have met all of the program completion requirements, you may be eligible to attend post-program assessments. There is a nominal $15 registration fee for each assessment; program tuition does not include assessment fees. The assessment process consists of six day-long sessions spread over three weekends. Each session starts at 9:00 AM and ends at 3:00 PM.
Applying for the Instructor Training + Certification program is easy! After you complete the enrollment and scholarship application, you will receive additional program documentation and may attend an optional informational session. 
If selected as a scholarship recipient, you have ten days to accept your scholarship award and placement in the program. Upon acceptance, you must complete a participant agreement and submit a $100 non-refundable deposit.