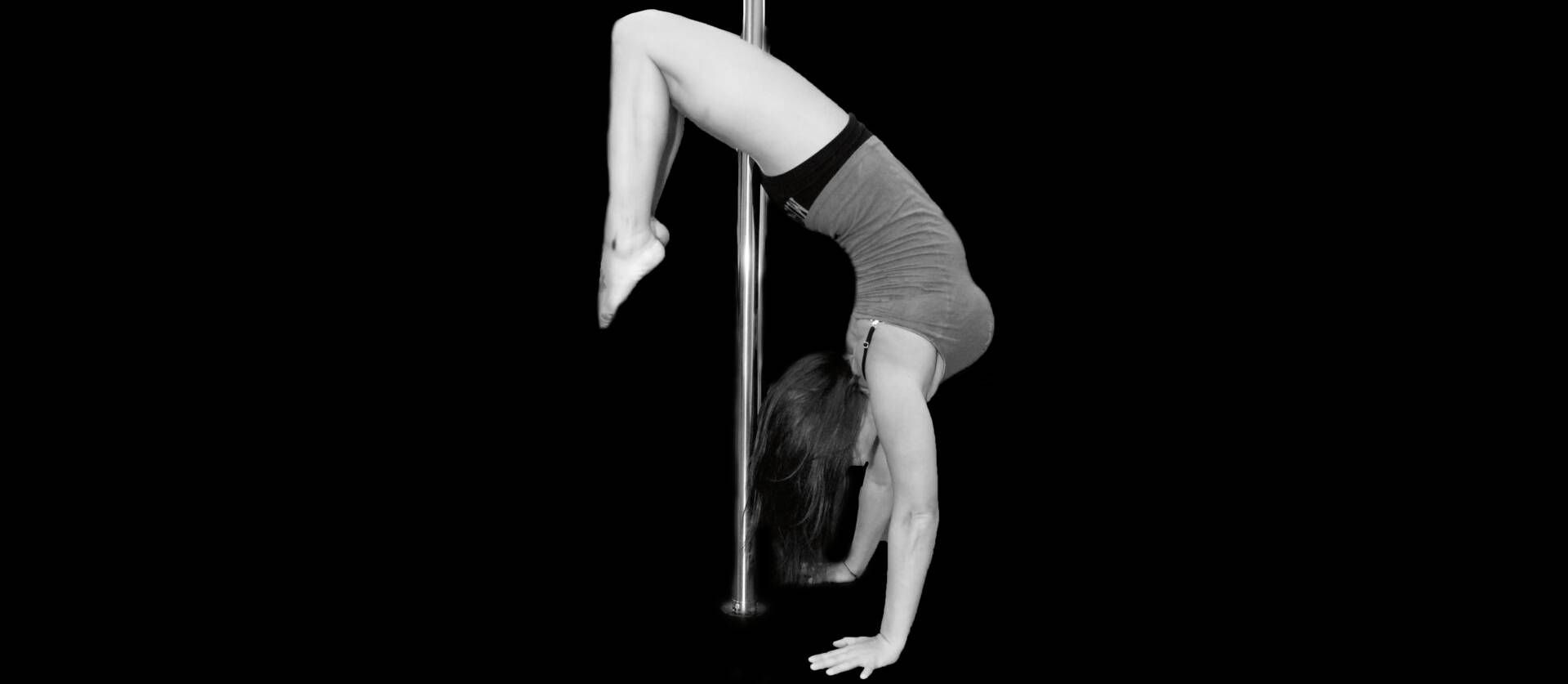 Love your body—exactly as it is!
The history of Miss Pole starts in early 2005. Allow me to set the scene. I have two small children to feed, I can't find my laptop, forgot about my homework, my pants don't fit, and I'm late for work.
As I head to work, I start to evaluate my priorities. Physical health, mental health, general well-being, and exercise aren't even on the list. I arrive at work, sit at my desk, and immediately Google "fun exercise." The search results forever change my life. Dramatic? Maybe a little. Discouragement sets in as I scroll past kickboxing, Jazzercise, Insanity, Tae Bo, Curves, and P90X. Then, at the bottom of the second or third page, I found it—a "stripper" class. Every Tuesday, an exotic dancer offered classes in the back room of a small gym. I was apprehensive, nervous, and preemptively embarrassed.
A few weeks go by, and things start to change. I know it's not my body because my pants still don't fit. Yet, so many things are different—my walk, stance, interactions, relationships, and even the way I put away groceries (that's a story for a different day). I'm giving myself pep talks and becoming more confident!
Are these changes directly related to dancing on a pole and shaking my booty? At this point, I'm getting my MBA, and I know there are far too many variables to draw that conclusion. For my Thesis, I used multiple regression analysis to determine if or how pole fitness was related to my newfound confidence and well-being. Guess what I found out? NOTHING! I may never know the "how" behind my transformation, but I know the "why." I was finding myself and falling in love with myself, forming supportive bonds, and figuring out how to accept and appreciate my body—exactly as it was. I was determined to ensure everyone had an opportunity to experience what I felt.
With my lifelong savings of $1,912.18, I opened the first Miss Pole studio. Miss Pole may never be the most prominent, fanciest, or profitable studio. Still, the doors will always be open to those looking for a safe, supportive, and encouraging environment where they can get a great workout, let loose, and learn to love and appreciate their bodies.
Our students are at the center of everything we do, and our commitment extends well beyond offering a total body workout. Every day, our focus is to provide a transformational and supportive experience, an outlet for expression, an opportunity to do something new and beautiful, and a place to fall in love with your body—exactly as it is.
We are devoted to fostering relationships, experiences, and an environment built upon honesty, transparency, authenticity, integrity, and genuine passion. Whether focused on health and fitness, confidence and self-esteem, a sense of community and acceptance, or just having a great time—individuals of all shapes, sizes, and fitness levels will find a home at Miss Pole.
We designed our Signature Six-Week Series to guide you through introductory, beginner, intermediate and advanced workouts. Each session of a six-week series starts with a full-body warmup, targets cardiovascular fitness, endurance, and flexibility, incorporates level-appropriate movements and choreography, and ends with a targeted cooldown. Our routine-based methodology, coupled with easy-to-learn choreography, provides an adventurous fitness experience while allowing students to gauge their progress and success.
To maintain the quality of instruction and integrity of our Signature Six-Week Series, all Miss Pole Instructors have been trained and certified through the Miss Pole Instructor Training + Certification Program.